A beginner's guide to the UK's newest language – a fascinating creole of English and bullshit.
Until recently, there were 11 native languages in the United Kingdom: English, Welsh, Scots, Irish, Cornish, Angloromani, Scottish Gaelic, Shelta, British Sign Language, Irish Sign Language and Northern Ireland Sign Language. But some time in early 2016, a 12th tongue sprang forth.
Brexitese, at present attested for the most part only in written form, is superficially similar to standard English. Its grammar is identical (if simplified), and it draws on the same word pool. However, the Brexitese rules of punctuation are looser, and it has a far smaller vocabulary, to the extent that its users often have to support their text with cry emojis. Words of more than two syllables are generally shunned altogether.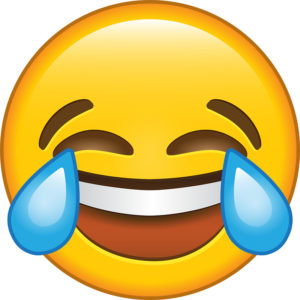 The most striking feature, and the most problematic for learners of the fledgling tongue, is that the meanings of many Brexitese words differ slightly – sometimes markedly – from their standard English equivalents.
Here, then, for the benefit of those who wish to properly comprehend our isolationist brethren, I shall be compiling a brief guide to the most common of these linguistic "false friends".
Democracy
English meaning: System of government under which a governing body, elected by the people as their representatives and advised and assisted by a civil service with the relevant expertise, takes decisions regarding the laws of the land. In a properly functioning democracy, these representatives are selected through free and fair elections, the citizens should participate actively in politics and civic life, the human rights of citizens should be protected, and the rule of law should apply equally to all citizens. Also known as parliamentary democracy.
Brexitese meaning: System of government, long since abandoned by most civilised societies, under which the people themselves take decisions on matters about which they do not have the first fucking clue. Votes need neither be free nor fair, and the human rights of millions of those affected by those votes can be trampled on whenever the winners see fit. Aka ochlocracy.
Examples: "You hate democracy"; "Stop trying to overturn democracy".
Red tape
English meaning: Excessive bureaucracy or adherence to official rules and formalities.
Brexitese meaning: Laws guaranteeing workers' rights, basic safety standards and environmental safeguards.
Example: "Our businesses will only thrive when they are free of EU red tape!"
Dictatorship
English meaning: Form of government under which one person, or one small group of people, retains absolute power over a nation, with no or few constitutional limitations. Generally characterised by corruption, the extensive use of propaganda, the suppression of basic civil liberties, and the imprisonment, exile or violent removal of dissenters.
Brexitese meaning: Voluntary partnership with a prosperous trading bloc, which also happens to handle some of the smaller, administrative apparatuses of state. Constitutional limitations all over the shop, none of which can be altered without the consent of all member states. Characterised by tolerance, mutual understanding, compromise, and a commitment to upholding civil liberties.
Example: "We've had enough of this EU dictatorship!"
Socialism
English meaning: Any of various economic and political theories advocating collective or governmental ownership and administration of the means of production and distribution of goods.
Brexitese meaning: Any system of government – but particularly violently oppressive ones – that happen to have used the word "socialism" in their name, however disingenuously.
Example: "The Nazis weren't rightwing, they were socialists!"
Mandate
English meaning: The authority, granted by the electorate to a party or candidate that wins a vote, to carry out a policy explicitly spelled out before that vote.
Brexitese meaning: The authority to do anything the winners of an election want, regardless of what was voted on.
Example: "Should the United Kingdom remain a member of the European Union or leave the European Union?" 52%: "Leave the European Union." Brexiters: "Great, this means we have a mandate to leave the EEA, EFTA, the single market, the customs union, Euratom, Horizon 2020, Erasmus, and the jurisdiction of the ECJ."
Sovereignty
English meaning: The authority of a state to govern itself or another state; freedom from external influence.
Brexitese meaning: Precise definition unclear – no Brexit speaker has ever been able to give an example of how leaving the EU will increase Britain's sovereignty – but saying it seems to make them feel a lot better. An interjection, perhaps?
Great
English meaning: 1. Of an extent, amount, or intensity considerably above average. 2. Impressive or grand.
Brexitese meaning: The way things used to be, or, at least, how I remember them being, when I was young and carefree and people still wanted to have sex with me.
Example: "Make Britain great again!"
Freedom of speech
English meaning: The legal right to broadcast one's views or feelings freely. (Very few societies permit total freedom of speech – not even the US, which has restrictions on the expression of obscenity, child pornography, defamation, incitement to violence and true threats of violence.)
Brexitese meaning: My right to broadcast my feelings. Especially the offensive ones. You lost, so you have to shut up, for ever.
Brexit
English meaning: The withdrawal of the UK from the Treaty of European Union, which grants it membership of the European Union.
Brexitese meaning: The withdrawal of the UK from the European Union, the European Economic Area, the European Free Trade Association, Euratom, Erasmus, Horizon 2020, and the oversight of the European Court of Justice.
(Dreamstime / Jackiedavies23)
Will of the people
English meaning: The overwhelming consensus of opinion among the body of a population.
Brexitese meaning: The unspecified ramifications of one poorly informed decision, made one day more than 18 months ago, by 27% of the population, many of whom only did so as a protest vote.
Enemy of the people
English meaning: One who acts against the interests of his nation and/or his countrymen, typically by violent means.
Brexitese meaning: Anyone who expresses even the tiniest doubt about the wisdom of dragging a country out of the world's richest trading bloc for no good reason. Examples include judges, young people, liberals, scientists, economists, actors, philosophers, "metropolitan elites", and 16.1 million Remain voters.
Traitor
English meaning: A person who betrays someone or something, such as a friend, cause, or principle.
Brexitese meaning: Anyone who has the temerity to use facts, reason and evidence in an argument, instead of blind emotion.
Unelected
English meaning: In office not as a result of a popular vote, but by another means, such as interview, test, examination, or competition.
Brexitese meaning: Wrong.
Lie
English meaning: A statement made by someone who knows it to be wilful; a deliberate attempt to mislead.
Brexitese meaning: A prediction made in good faith in order to dissuade someone from pursuing a dangerous course of action.
Example: "But Remain lied too! Instant recession, austerity budget, world war three …"🔷
(This piece was first published in Rainbows & Lollipops)