While the UK Government plays games to see one of the most iconic Franco-British companies crash in the middle of a pandemic, Eurostar employees are left in limbo.
First published in February 2021.
---
Talking about the current crisis with the high-speed, cross-Channel rail service Eurostar that has been hit hard, since 2020, by travel restrictions due to the coronavirus pandemic and is now at risk of bankruptcy following a drop in travel of 95%, Jean-Pierre Farandou, chief executive of the French state railway SNCF, told French radio France Inter on Thursday, "The situation is critical, because of the health conditions in many countries which are added to Brexit."
There are indeed only two Eurostar services a day leaving London St Pancras station to Paris left nowadays – the first train leaves at 12 pm and the other leaves at 5 pm every day. What a contrast with the company carrying 11 million passengers in 2019 and having trains leaving the Capital about every half an hour from 5.30 in the morning until 8.30 in the evening, before the pandemic!
Note: Because of the current lockdown in the UK, only essential travel is permitted on the Eurostar and all passengers must have a negative COVID-19 test and complete a mandatory form before they can travel.
The French Government is prepared to help Eurostar, France's Junior Transport Minister Jean-Baptiste Djebbari told a parliamentary hearing in Paris, which is why it is currently in talks with the British government.
"The French state will be at Eurostar's side in order to maintain this strategic link between our two countries," M. Djebbari said, adding that support will be given to the company "based on our involvement in Eurostar, so that we can financially sustain its business model."
Eurostar is currently operated by Eurostar International Limited (EIL), which is owned by SNCF (55%), two investment firms (40%), and the Belgian national railways SNCB (5%).
A Eurostar train. | Rail Europe
Existential threat
Even though the UK Treasury sold its stake in the company to two investment firms, Caisse de dépôt et placement du Québec (CDPQ) (30%) and Hermes Infrastructure (10%) back in 2015, Eurostar is now seeking financial assistance from the UK Government, asking access to guaranteed loans be extended to the company as a matter of urgency. Such loans are already available to domestic train companies, airlines, and airports in the UK. In contrast, the aviation industry has received over £1.8bn in support through loans, tax deferrals, and financing.
Eurostar said it is facing an existential threat.
"Without additional funding from government, there is a real risk to the survival of Eurostar, the green gateway to Europe, as the current situation is very serious."
And the company is supported in its effort by trade unions, businesses, and politicians.
The National Union of Rail, Maritime and Transport Workers (RMT) for instance is calling on the government "to urgently agree to work with Eurostar and engage in coordinated action to protect the collapse of this vital transport link and ensure that thousands of UK jobs are protected.
"Nobody should be under any doubt that the future of Eurostar, and the thousands of jobs that it supports, is threatened by the current stand off.
"It is essential that governments, including the British government, make the emergency funding available to bridge a way through this current lockdown and ensure that Eurostar is there, fighting fit, to help the economy punch its way out of this crisis and provide the essential green rail links to the continent."
28 business leaders have also written to both the Chancellor, Rishi Sunak, and the Transport Secretary, Grant Shapps, urging them to save the international rail service, saying that the loss of the route would be a blow to London's economy and the UK as a whole.
"Safeguarding the future of this connection to the continent should be a symbol of both our desire to build back better and our new cooperative relationship with our European neighbours," the letter explains. "If this viable business is allowed to fall between the cracks of support – our recovery could be damaged."
Natalie Bennett, a Green Party Peer and former leader of the Green Party of England and Wales wrote that, "like so many other issues with the EU, it's become a Brexit political football game, with the British government saying that because the company is 55% owned by the French state, primary responsibility for rescue rests in Paris.
"Now, aside from ignoring the fact that it is a British-registered company with the majority of its jobs in the UK, this raises a whole lot of other issues about the problems of privatisation, why public services should clearly be held in public hands, and run for the public good."
Former Conservative MEP Charles Tannock also tweeted: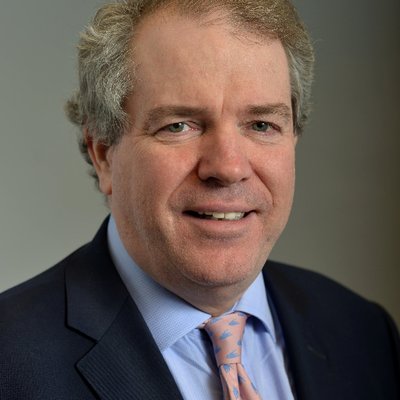 Dr Charles Tannock

@CharlesTannock
Eurostar is one of the greatest train services in European history in which I spent a significant proportion of my MEP working life. I certainly want it saved. It's simply magical to travel to the continent via the Channel tunnel.
Not everyone agrees with saving the Eurostar though. Robert Oulds, director of the pro-Brexit ultra-conservative Bruges Group, has indeed suggested a solution – the type of which we have sadly gotten used to from Brexiters – to deal with the rail company. He proposed that the UK Government buys the company altogether and "call it Britstar – or Brit Tunnel." Right...
The people behind the company
The situation is dire and demands seriousness, not mere childish amusement. Thousands of jobs are involved. Thousands of people and their families are living with the anguish of not knowing what will happen to them and their livelihood. They are living in limbo because people in this Brexit government are playing anti-EU games on a daily basis.
A Eurostar employee, Sofia (not her real name) has accepted to give us her views on the situation. To her, "the government is just waiting for the French to save Eurostar. (Grant) Shapps would rather let the company go bust than save it. They don't want to give any money to a company that is not British. They don't seem to care much about the people who are going to lose their jobs.
"A lot of the staff has left St Pancras already. It is really sad. It is heartbreaking. Eurodespatch, the company's registered luggage team has been closed for a year now. The stations in Ashford and Ebbsfleet will probably not reopen. Since there were a lot of voluntary redundancies in St Pancras, some of their staff has been transferred to work here."
Asked what she would like to say to Boris Johnson if she could speak to him, Sofia replied: "It would be good for them not to forget that thousands of UK taxpayers will be losing their jobs if Eurostar goes bust. Is it even acceptable for you to let a company that has always worked well come off the rails?
"Also, if the government claims – as it does – that it wants to reduce CO2 emissions and make this country more environmentally friendly, why then does it help the aviation industry that includes non-UK companies, but doesn't help Eurostar?"
A trip on the Eurostar indeed generates just one-tenth of the gas emissions of the equivalent flight. Thus, helping very polluting airline companies but not Eurostar doesn't make sense.
Another employee confirmed the situation was difficult for the remaining Eurostar staff in the north London station.
"I am fed up with it all... but financially I cannot afford to leave the company as there aren't many jobs available out there at the moment... I think I'll survive and avoid redundancy," Lisa (not her real name) told us. "It is just so strange to walk through this empty station every day. Passengers will eventually come back I guess, but it will take some time."
The government's response
Despite the increasing risk the company may fail and its employees lose their jobs because of the UK Government's decision not to intervene, Grant Shapps, the Transport Secretary, told the House of Commons Transport Select Committee last week that the infrastructure is there for another company if Eurostar went under.
"The physical nature of the tunnel wouldn't disappear, or the infrastructure. So there are well-established routes for these things and I can only repeat — it's not our company to rescue," he said.
"I don't think there's any world in which we cease to have that connection up and running in the future when indeed we're all able to travel again."
Not the most reassuring of statements from M. Shapps, who continued, "It's not primarily for us to do that because we don't own the thing.
"You've got 55% ownership by the French state so it's not just any old shareholder, it's a state-backed shareholder.
"We will look to be as helpful as possible. The solution will be found," M. Shapps concluded.
Eurostar is about to go bust... and what is the government doing?
While the Brexit government plays games to see one of the most iconic Franco-British companies crash in the middle of a pandemic, Eurostar employees are left in limbo. 
Further Information:
---
▫ J.N. PAQUET, Editor of PMP Magazine.
PMP XTRA

Check their Voting Record:
[This piece was first published in the brief on 13 February 2021. | The author writes in a personal capacity.]

(Cover: Flickr/Hugh Llewelyn. - The Eurostar Terminal at St Pancras International Station, London, UK. | 19 June 2020. / Licensed under a Creative Commons Attribution-ShareAlike 4.0 International License.)