We look back at last week's coronavirus situation in the UK, talks of allowing a tsunami of Covid infection as the country reopens, concerns with the new variants, double-masking, and more...
First published in February 2021.
---
Let it flow?
Did the UK government actually pay enough attention to the science behind fluid dynamics? Before considering some of the detail behind this question about the science, it is hard to ignore headlines like the one below.
What kind of country have we become? Abhorrent, negligent, unbelievable! Have we learned nothing from the past year? To allow a tsunami of Covid infection, and more variants! Dreadful impact on people – it could threaten our healthcare services, vaccine effectiveness, long-term.
Dr Zoë Hyde
@DrZoeHyde
What the hell?! 😳 No!
This is not a benign virus, and won't become so any time soon. Tens of thousands would die, and many more would be left with chronic health problems.
These are deeply sinister views.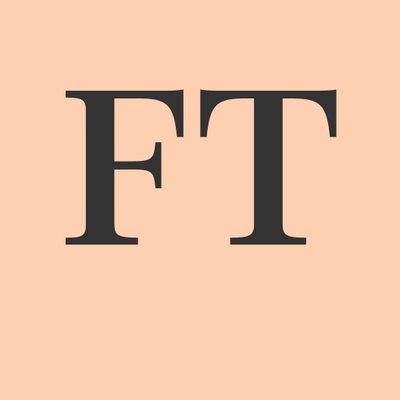 Financial Times
@FinancialTimes · Feb 12
Should a 'big wave of infection' be allowed to flow through the UK once the most vulnerable have been vaccinated against Covid-19? on.ft.com/3d71aqS
At a World Health Organization virtual press conference on 15 February, Dr Mike Ryan, Executive Director of the WHO Health Emergencies Programme said of the situation, "We need to get control on the virus. The virus still very much has control over us. We need to get to low, sustainable levels of transmission. We need to get to no deaths and minimal hospital admissions.
"We need to take the heat out of this pandemic. We need to take the death out of this pandemic. We need to take the suffering out of this pandemic and I believe we can do that if we're really smart about continuing our own personal measures, continuing to reduce our own chances of being infected, if governments support people in being able to do that and if we can roll out vaccines in an equitable fashion so our most vulnerable and our most at risk are vaccinated as the highest priority."
Maria Van Kerkhove, Infectious Disease Epidemiologist and WHO COVID-19 Technical Lead added, "The downward trend in cases and deaths is definitely a hopeful sign. We have reasons to be hopeful and I hope everyone is taking some comfort in the fact that we can drive transmission down."
But she recognised that there were also still some challenges ahead: "These virus variants and the changes, the natural evolution of the virus pose some uncertainty in terms of what is this virus going to do, how much is it going to change, are we in a position globally to rapidly detect these mutations, these virus variants and assess what they mean in terms of transmission, severity, impacts on diagnostics, therapeutics and vaccines.
"The world is tired, all of us up here are tired as well and we want this to be over.
"We cannot become complacent. Even with downward trends we need to really stay the course, and we need to hold on to what works."
We just cannot give up now.
We must not.
Variant concerns...
The emergence of new variants remains a significant concern. As reported at the 77th SAGE meeting on COVID-19, on 21 January 2021 (published online on 5 February 2021):
The US Centers for Disease Control and Prevention (CDC) is also concerned by the emergence of variants, especially the UK variant: "The increased transmissibility of the B.1.1.7 variant warrants rigorous implementation of public health strategies to reduce transmission and lessen the potential impact of B.1.1.7, buying critical time to increase vaccination coverage."
Here in Britain, as across the globe, concerns about Covid-19 variants have increased the focus on testing, tracing and tracking, alongside the restrictions and fundamental public health strategies.
On CNN, researchers warned, "Without decisive and immediate public health action, new, more transmissible variants will likely have devastating consequences to COVID-19 mortality and morbidity in the U.S. in a few months."
Then, last week, South Africa has put AstraZeneca vaccinations on hold over after data showed the vaccine gave minimal protection against mild-to-moderate infection caused by the South African variant.
It is worth taking a moment to reflect on what South Africa's Health Minister has said more recently, and perhaps asking the simple question, Why are the South Africa's government and its scientists being so cautious regarding the rollout of the AstraZeneca vaccine?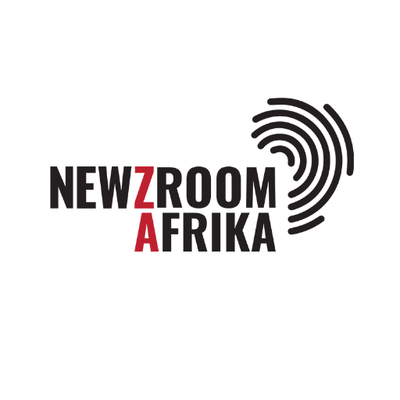 Newzroom Afrika
@Newzroom405
"We have a lot of options, those vaccines have not yet expired...I think the message needs to be re-emphasized." - Dr. Zweli Mkhize
Tune into #Newzroom405 for more.
#SONA2021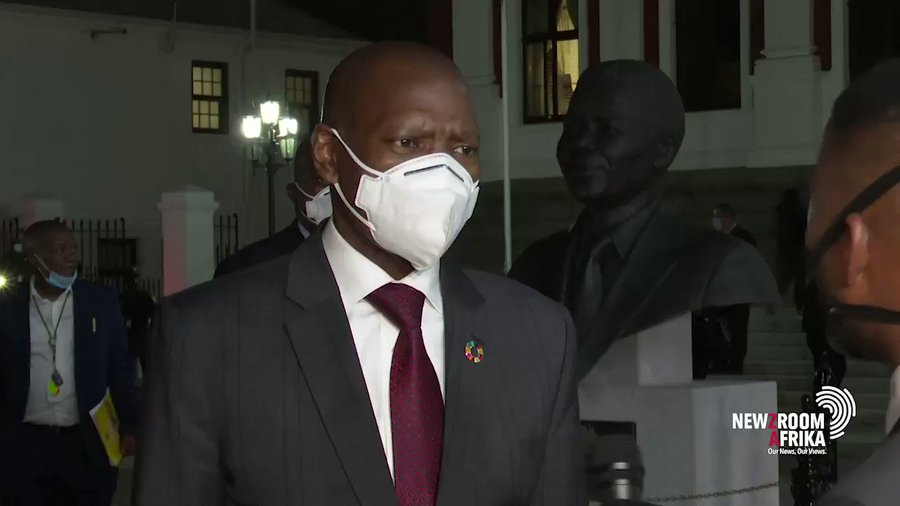 What is the science really telling us?
It is surely reasonable for scientists to be calling for further tests and evidence when there may be any doubts about a vaccine's effectiveness and efficacy.
But vaccines are only part of the solution. As the UK government's scientist advisers noted at their SAGE meeting on 14 January 2021:
So what is the current advice regarding non-pharmaceutical interventions? In particular, wearing face coverings, keeping an appropriate physical distance, and following to the letter lockdown rules?
The Times reported a few days ago that "Social distancing restrictions will have to remain in place until at least the autumn under plans being considered by ministers."
"The government's route out of lockdown is based on the assumption that people will have to wear facemasks and remain a metre apart for months. Scientists believe that the restrictions may need to be retained until the end of the year," the newspaper added.
Is a metre actually enough, are two metres even enough, or is this part of the problem? Has the UK Government ever really taken account of ALL the relevant science to make explicit what the issues are about aerosols and distance, or have we been plagued with weak (even contradictory) messaging, about the importance of keeping a safe 'physical' distance? And what about good ventilation, the risks posed by air-conditioning recycling infected air, and staying inside in enclosed spaces with poor ventilation and a number of other people at the same time?
What have the government's own scientific experts advised regarding this aspect?
A paper by NERVTAG/EMG did address the issues, but didn't give a comprehensive guidance or a definitive statement about this aspect as a whole.
The paper was only published online on 7 August 2020. Too little, too late?
This comment is not meant to blame the scientists, who despite castigation by some significant areas of the British press, were mere pawns in this ongoing game of political Covid-chess. Reading in between the lines of some of the presentations by scientists during the 10 Downing Street press briefings, in retrospect there were probably many clues even about how the most senior scientific and medical advisers have on occasions felt about the political rhetoric (and its impact).
However, one is left wondering whether enough weight was genuinely given to the professional views of aerosol scientists, experts in fluid dynamics, physical chemistry, physics or chemical engineering. Who were these experts within SAGE? Science, is after all, a very broad collaboration of its many areas of specialism, some more in vogue than others, some less well understood: and maybe it has been too easy to be blinded by the 'preferred' science, or to simply overlook the less (sexy) well-understood aspects of physics, chemistry and fluid dynamics?
So, is it as simple as one metre, one metre plus, two metres or more? As Nicholas Jones and his colleagues argue in the BMJ,
"Physical distancing is an important part of measures to control covid-19, but exactly how far away and for how long contact is safe in different contexts is unclear. Rules that stipulate a single specific physical distance (1 or 2 metres) between individuals to reduce transmission of SARS-CoV-2, the virus causing covid-19, are based on an outdated, dichotomous notion of respiratory droplet size. This overlooks the physics of respiratory emissions, where droplets of all sizes are trapped and moved by the exhaled moist and hot turbulent gas cloud that keeps them concentrated as it carries them over metres in a few seconds. After the cloud slows sufficiently, ventilation, specific patterns of airflow, and type of activity become important. Viral load of the emitter, duration of exposure, and susceptibility of an individual to infection are also important."
Which brings up another question. Given the change in our physical behaviours, albeit not as uniformly adhered to, or followed as it should have been, has there been a lesser presence of the traditional flu virus across communities and across the UK as a whole?
We are going to learn so much from this dreadful Covid-19 pandemic – about our understanding and preparedness for pandemics, about our politics, and our politicians, and about ourselves.
Indeed, on the subject of preparedness for pandemics, we have to go little further than the recent admission by the former health secretary Jeremy Hunt to the BMJ that he had been "too slow to boost the NHS workforce" when he was in charge and that "the government must, and can, act now."
Mr Hunt mentions here that the UK Government undertook the Exercise Cygnus simulation in 2016 to test our preparedness for a pandemic. One is left wondering whether the government really has implemented all of the recommendations from the resulting report, and why there was a narrow focus on influenza and not pandemics more broadly.
Double masking 'substantially reduces' exposure
A study by the US Centers for Disease Control and Prevention (CDC) – the peak US body for disease control – has shown that wearing two masks can "substantially reduce" exposure to Covid-19.
The report summary said:
"CDC conducted experiments to assess two ways of improving the fit of medical procedure masks: fitting a cloth mask over a medical procedure mask, and knotting the ear loops of a medical procedure mask and then tucking in and flattening the extra material close to the face. Each modification substantially improved source control and reduced wearer exposure."
The main thrust of the report seems to be that the better fitting the mask, the better the protection. The CDC said the experiments "highlight the importance of good fit to maximise mask performance."
The report found that in the lab tests with dummies, "exposure to infectious aerosols decreased by about 95% when they both wore tightly fitted masks".
Maximizing Fit for Cloth and Medical Procedure Masks to Improve Performance and Reduce SARS-CoV-2 Transmission and Exposure, 2021. | CDC
What is the situation in Britain? Is it time for stronger mask guidance?
Education, Education, Education.
It is a challenge in itself for people to find the most definitive information about Covid-19. Of course there is much on the subject via the internet, or social media, and through the government's own website.
But finding the definitive and up to date guidance can be a minefield.
Other nations have produced their own source of information. For example, the Health and Safety Executive for Northern Ireland has published some useful information. This brings together aspects relating to how the Covid-19 virus can spread from an infected person's mouth or nose in small liquid particles when they cough, sneeze, speak, sing or breathe heavily. Adding that these liquid particles are different sizes, ranging from larger 'respiratory droplets' to smaller 'aerosols'. This also refers to the most recent detail provided by the UK government as a whole.
But how does an interested person (that is most of us) find the optimum information on the complex subject? Of course globally there are many sources, such as the well-respected World Health Organization site, the US CDC site and of course the Johns Hopkins University site – and many more.
Perhaps therein lies the challenge, who to trust for the definitive scientific information?  
Pixabay
---
▫ Dr Joe Pajak, professional experience scientific research and development, principal of a community college, director of education, then director of a national children's charity, trustee of a disability charity, and governor of NHS foundation trust hospitals.
▫ J.N. PAQUET, Editor of PMP Magazine.
PMP XTRA

Check their Voting Record:
[This piece was first published in PMP Magazine on 16 February 2021. | The author writes in a personal capacity.]

(Cover: Flickr/Number 10. - PM Boris Johnson. | 15 Feb 2020. / Licensed under a Creative Commons Attribution-ShareAlike 4.0 International License.)