We look back at last week's coronavirus situation in the UK, the lack of border control over new variants, the guidance on masks, the schools reopening, the summer dreams, the insulting NHS 1% offer, and more...
First published in March 2021.
---
Variants of some concern – borderline control?
We must keep a closer eye on variants and take them seriously. It is bad enough that the Brazil variant recently arrived through the UK's wide open front door; we should be concerned by the fact that its presence wasn't discovered earlier. It seems unbelievable that someone who tested positive to Covid-19 remained totally untraced for nearly a week. Is the border as secure, safe, and controlled as we are told?
The Brazil variant was not our first, and won't be our last. What advice has the government provided about the risks presented by variants? Public Health England (PHE) tweeted this week:
Public Health England

@PHE_uk
We've identified cases of the #COVID19 Variant of Concern first identified in Manaus, Brazil. If you had a test on 12 or 13 February and have not received your result or have an uncompleted test registration card, please call 119 as soon as you can. http://gov.uk/government/new...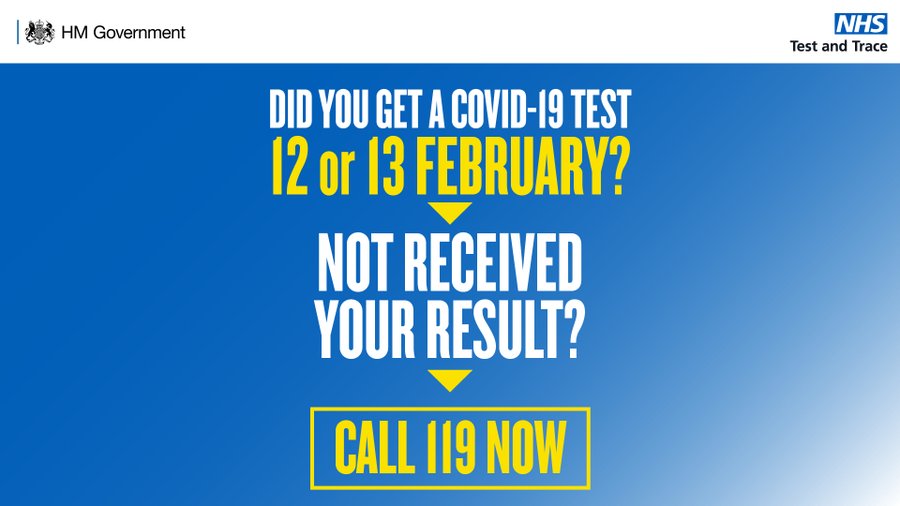 Why so much concern about particular variants? Some worrying clues about the impact of the Brazil P.1 coronavirus variant can be found in a recent New York Times piece:
What is the view of our own scientists? There is "a bit of a risk" that vaccines will be less effective against the new Brazil variant, Dr Jeff Barrett from the Sanger Institute (the largest genome sequencing lab in the world) told the BBC Radio 4's Today programme. He also said: "We certainly don't think it will be completely able to escape vaccination."
What about the view of senior cabinet politicians about securing our borders against the arrival of new variants of concern? The Transport Secretary Grant Shapps simply tweeted:
Rt Hon Grant Shapps MP

@grantshapps
I've taken the urgent decision to BAN ARRIVALS from ARGENTINA, BRAZIL, BOLIVIA, CAPE VERDE, CHILE, COLOMBIA, ECUADOR, FRENCH GUIANA, GUYANA, PANAMA, PARAGUAY, PERU, SURINAME, URUGUAY AND VENEZUELA – from TOMORROW, 15 JAN at 4AM following evidence of a new variant in Brazil. 1/3
The variant still managed to arrive in the UK though. Understandably questions are being raised about our border control systems.
That said, on 1 March, the Prime Minister told Channel 4 News: "We don't have any reason, at the present time, to think our vaccines are ineffective against these new variants."
PM Boris Johnson | Channel 4 News
Yvette Cooper MP, Chair of the Home Affairs Select Committee, has for some months raised the issue of border controls and more recently tweeted about it, saying: "Cases of the Brazil variant now in the UK arrived a month after I first raised this issue with the PM. People travelled on indirect flights – an issue I also raised with the PM that day. When it's so important to protect vaccine programme, why has the Government been so slow to act?"
It is not only scientific experts and politicians who are worried about how the Brazil variant arrived and its potential impact. Actor, Robert Lindsay, also tweeted to show the irony of it all:
Robert Lindsay

@RobertLindsay
It's only just occurred to me re my recent rants about our coastguard Farage the 12 immigrants who braved the freezing channel crossing were all tested and yet travellers from Brazil slipped in unchecked. Hello?
And what of the levels of infection across the United Kingdom? It is widely accepted now that the higher the level of infections, the more likelihood that variants will occur and will be transmitted. While the key data appears generally to be falling, this is not the complete picture; there may even be signs already that the overall level of infections, in the UK as a whole, is reaching a plateau.
As Steven Professor Riley at Imperial College London said, on publication of the latest REACT survey data: "As the decline in the rate of new infections slows down, we should aim to avoid returning to growth in the number of infections. In the next few weeks and months, many millions more in the UK will be protected by vaccine. Given all the sacrifices we have made in the last year, now is not the time to risk returning to even higher levels of infections."
Given the precarious nature of the situation, important questions surely need to be addressed? Namely,
What evidence actually exists about our vaccines' effectiveness and efficacy against the Brazil variant, the South Africa variant, and the UK variant?
When is the government going to publish daily data indicating the number of positive cases reported for each of these (and future) variants of concern?
Has the government now securely bolted the UK's front door shut, to keep out all variants causing serious concern abroad?
Will the government be reviewing the roadmap if the situation deteriorates?
Pixabay
One or two face masks?
There is still so much confusion – or weak communications, about the benefits of wearing masks. The government should provide strong guidance on masks.
Dr Susan Hopkins of PHE, for example, said that "people should ideally wear masks made up of three layers to get the best protection." However, on the growing trend of wearing two masks together in the United States, she just answered that a specialist committee was in an "ongoing discussion" about updating the guidance.
As schools reopened fully on 8 March, the government published some updated guidance on face-coverings in education. However, it is disappointing that this is guidance, not a mandatory activity. The guidance does not create any new legal obligations on schools. How are headteachers and schools going to manage this challenging context?
Is that how this government "makes schools safer" for all?
Inside Edition
Reopening schools then...
As Dr Nisreen Alwan, Associate Professor in Public Health at the University of Southampton, wrote in a tweet:
"The striking picture put together by Dr Deepti Gurdasani, based on the ONS covid prevalence survey data, shows how closely infections track attendance levels in educational settings. We need strict mitigation measures in schools, otherwise the risk of closing them again is real and disastrous."
We have to keep our fingers crossed that all will go well for students, staff, families, and the wider communities where all our schools are located. It is likely to be a few weeks before we can confirm whether this government experiment has gone well.
Much will depend on the level of infections in each locality, the preparedness of schools and families, the ability of all involved in keeping their distance and following the guidance, and the health and safety of the teaching and learning environments – which, of course, includes the flow of air and level of ventilation in school buildings.
A recent ONS weekly survey data pointed out that:
"In England, the percentage of people testing positive for the coronavirus (COVID-19) has continued to decrease in the week ending 27 February 2021; we estimate that 248,100 people within the community population in England had COVID-19 (95% credible interval: 224,900 to 271,700), equating to around 1 in 220 people.
"Between 21 and 27 February 2021, the percentage of people testing positive in England has decreased in all age groups except School Year 7 to School Year 11 where trends remain uncertain."
Perhaps, in all that has been observed, Geoff Barton, General Secretary of the Association of School and College Leaders (ASCL), gets closest to the risks ahead with a big bang approach to fully reopening all schools.
Many would agree, and some might go further: We may be about to begin an extraordinary, high stakes, high risk, social experiment with schools and young people; and within two to four weeks we will know whether the government's roadmap has 'reached first base' or stumbled into a dead-end?
Dr Nisreen Alwan and Dr Deepti Gurdasani wrote a piece published in the Lancet providing recommendations to reduce the risk of COVID-19 transmission in schools. Their conclusion was that "making schools safer goes hand in hand with reducing community transmission and is essential to allow schools to safely... remain open."
School reopening without robust COVID-19 mitigation risks accelerating the pandemic. | The Lancet
While we watch, and wait, many have been stimulated (if not encouraged) by the announcement of the government's roadmap out of lockdown, to aspire to a holiday on the beach this summer, home or away...
Back on the beaches?
While many are concerned about the arrival of new more dangerous variants, whether from abroad or through natural evolution here in the UK, some in our government and even some scientists are almost encouraging the view that a summer here, or abroad, on the beaches is on the cards.
One such example was reported by the Evening Standard, where Professor Sharon Peacock, who heads the Covid-19 Genomics UK scientific body, is reported to have said,
"These new variants showed no signs of surging and were unlikely to jeopardise the government's road map out of lockdown.
"I think we have the capabilities to stay ahead by adapting vaccines and so I'm an optimist."
She also told The Times that the UK was geared up to "stay ahead" of the virus and that she was "very optimistic" that the highly successful vaccine rollout would allow restrictions to ease as planned.
We have to hope she is right. It certainly is a bold statement given the uncertainties and the views previously expressed by SAGE in its observations on "exit scenarios and easing restrictions", on 18 February,
And many will remember what happened back in the summer of 2020, and in particular, Bournemouth Beach, at the end of June.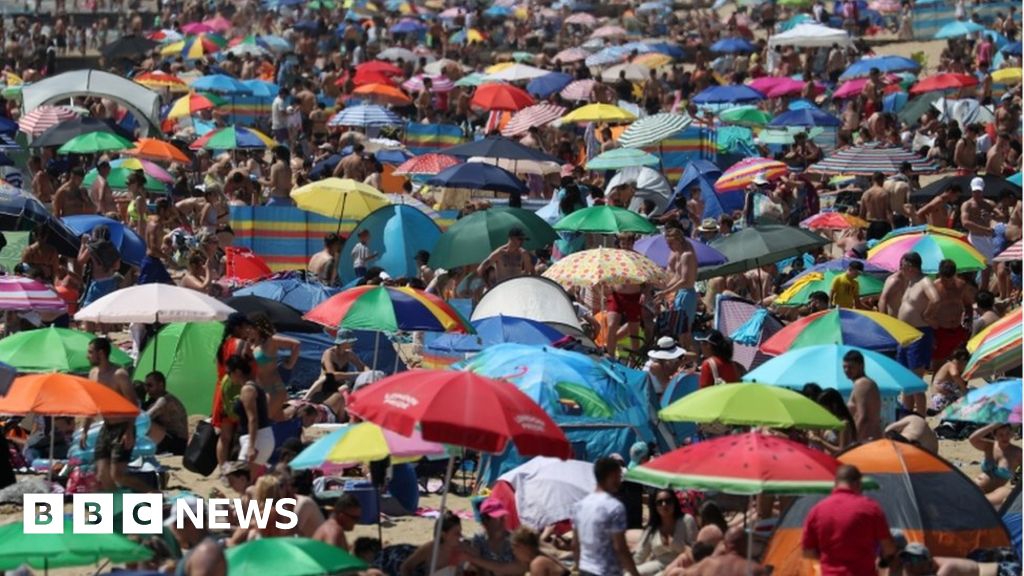 Now, we again face what appear to be mixed messages. We are currently averaging 6,000 infections a day. So, are we perhaps over relying on the positive impact of vaccines, or their ability to deliver the protection needed?
While over 43% of adults have received their first dose, the population remains largely waiting to complete the recommended two-dose course, with only around 2.3% of adults currently in that position.
So the pressure is on us all... On the government to deliver its roadmap, for us to maintain strict adherence to the rules, for schools return to be safe and successful, and for the NHS to continue to support us all, so selflessly, 'en-route'.
Pixabay
Backing our NHS?
So, considering our continuing heavy-reliance on our healthcare services, where is the NHS now? While some families are getting used to school again, and others are preparing for a beach holiday, the NHS is, according to some reports, preparing for a further surge in infections later in the year.
A report by the Health Service Journal (HSJ) indicates any surge in COVID-19 cases would be likely to be caused by new variants, such as those originating in Brazil and South Africa, which are more resistant to vaccines, becoming dominant in the UK.
A very sensible approach is therefore needed, unlike the government's woeful management of pay for NHS staff. As the Guardian highlighted this week in its article on NHS pay.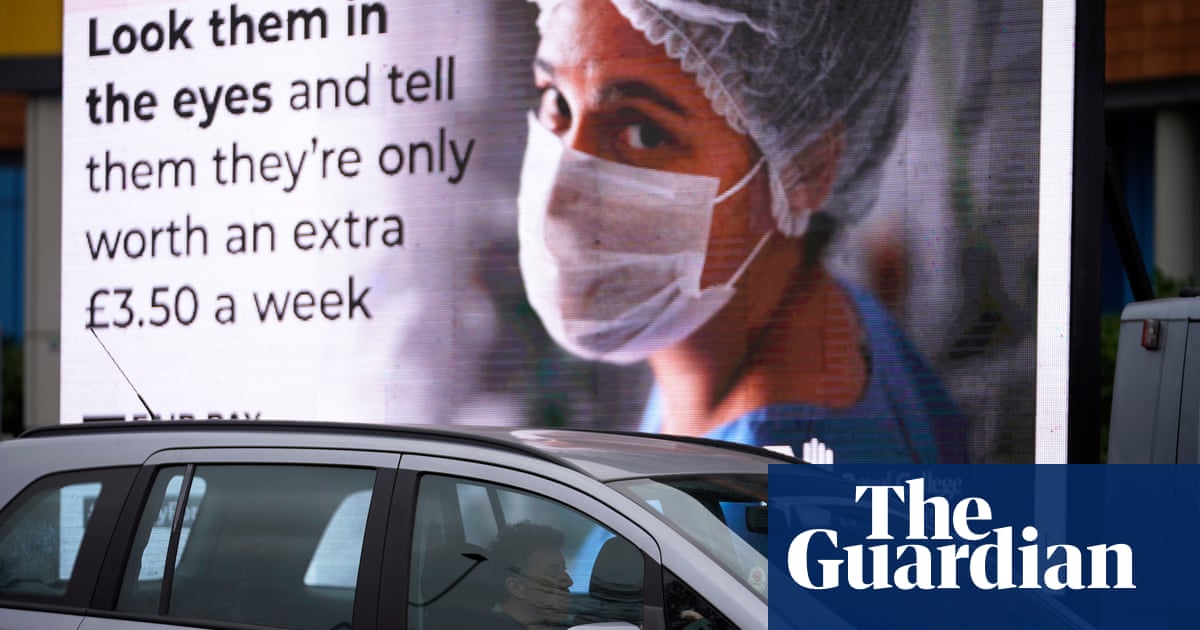 The graphic in the Guardian article, "Look them in the eyes", certainly makes a poignant statement, particularly given the government's use of a similar phrase in a recent advert.
On Thursday 11 March, at 8 pm, a "mass slow handclap" takes place to protest against the 1% the government offered last week. The event will be repeated 3 weeks later on 1 April — on the day NHS staff are due to get their next wage increase.
Many will find it difficult to disagree with that sentiment.
It has been another very eventful 'Week in Covid-19', the next few weeks will be of vital significance as we begin the first stage of our journey along the government's roadmap. 
Going further:
---
▫ Dr Joe Pajak, professional experience scientific research and development, principal of a community college, director of education, then director of a national children's charity, trustee of a disability charity, and governor of NHS foundation trust hospitals.
▫ J.N. PAQUET, Author & Journalist, Editor of PMP Magazine.
[This piece was first published in PMP Magazine on 11 March 2021. | The authors write in a personal capacity.]

(Cover: Flickr/Number 10. - Prime Minister Boris Johnson. | 9 March 2021. / Licensed under a Creative Commons Attribution-ShareAlike 4.0 International License.)