Help us help our front line heroes.
---
[PMP] has got you covered this Autumn with the release of our magazine's own branded face mask!
It is now available to order online with our friends at Zazzle and all profits will be donated to NHS charities.
These reusable face masks are a brilliant way to thank our front line heroes during the coronavirus pandemic. The face masks have an insert slot that allows you to insert a disposable mask inside (not included) to provide extra layers of filter protection if you wish to.
Do not wait any longer...
ORDER YOUR FACE MASK TODAY: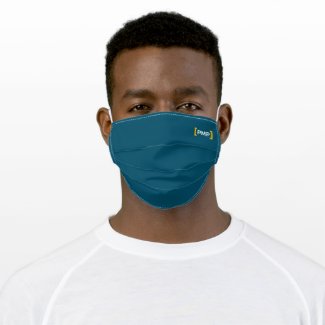 The face masks are NOT surgical masks, personal protective equipment, or N-95 respirators – these critical resources are reserved for the courageous healthcare workers who are on the front lines, taking care of our loved ones – but rather are intended for general, everyday use while out in public when social distancing measures are difficult to maintain. Our friends at Zazzle made sure that the face masks have all the most-important features to keep you safe and comfortable:
Easy to use
Reusable
Machine washable
Comfortable 100% polyester fabric
Sturdy over-the-ear elastic straps for a snug fit